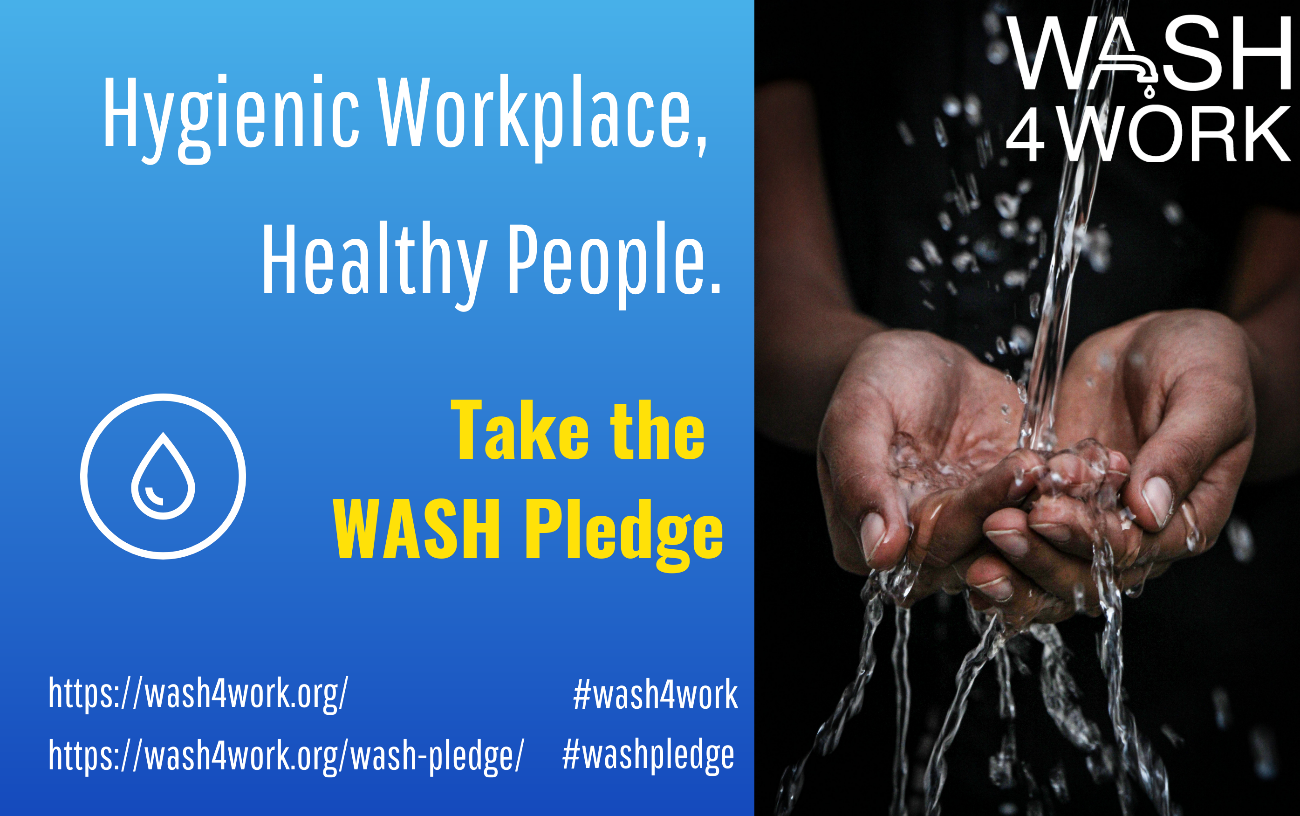 WBCSD and WASH4Work release an updated Pledge for access to safe water, sanitation and hygiene
On 19 May 2020, the World Business Council for Sustainable Development (WBCSD) and the WASH4Work coalition released an updated Pledge for access to safe water, sanitation and hygiene (WASH).
The scale of disruption caused by the coronavirus pandemic is unprecedented. While governments and public health authorities are acting against the pandemic, everyone from all sections of the society – including businesses and employees – will play a crucial role in combatting COVID-19. For business, it is pivotal moment to deploy all its care, critical know-how, reach and resources to making their workplaces and communities safe.
"In the context of COVID-19, the role of clean water and good hygiene as a stimulator of workforce health and business resilience is clear," said Kate Holme, Chair WASH4Work and Strategic Partnership Director WaterAid.
The WASH Pledge originally developed in 2013 allowed companies to commit to and implement access to safe water, sanitation and hygiene at an appropriate level of standard for their employees at all company premises within their control. The update expands the scope of the Pledge to include a company's value chain, suppliers and communities are the workplaces or where their workers live. The updated self-assessment tool and guiding principles being released as part of the update support businesses in implementing the Pledge as per the expanded scope.
To learn more about the updated WASH Pledge please visit the WBCSD WASH Pledge website here.